Please welcome...
RHW's first Eye of the Day!

*Cheers*
I'm sorry it took so long guys, but photographing your own eyes is quite difficult. I'm still just getting use to my camera, and while I was taking these I figured out that the flash is brighter on one side than the other -
.-
. These pictures are pretty true to color, or at least the best I could do. My skin looks like its two different colors but I promise, its just the lighting.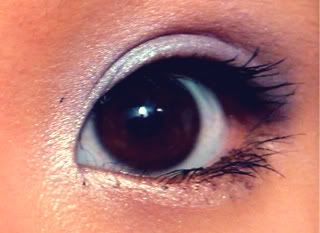 Natural Light
Flash
Its just a quiet Friday night here at RHW headquarters. I was feeling kinda blue lately and I thought some cheery color would brighten me up. Turns out the color ended up being more moody. Please excuse the sloppy lashes, my mascara really should be binned. All camera, editing, and lash issues aside, this is still a semi-decent look and i really was in the mood to put something up. Bear with me guys, it'll get better.
Hope all is well on your end guys, as always it was nice talking to you.